News
16 September 2020
Article
Classified Ads functionality
View 1003 times
Beyond the features we had on the old site, the new site now allows us to put classified ads online.
As their name suggests, Classified Ads allow you to place an ad, manage it and delete it when it is no longer valid. The entire Alumni community will be able to consult these ads, the only condition for them to be able to access them being that they are connected to their profile. The functionality is reserved exclusively for members of ISAE SUPAERO ENSICA Alumni.
How to access?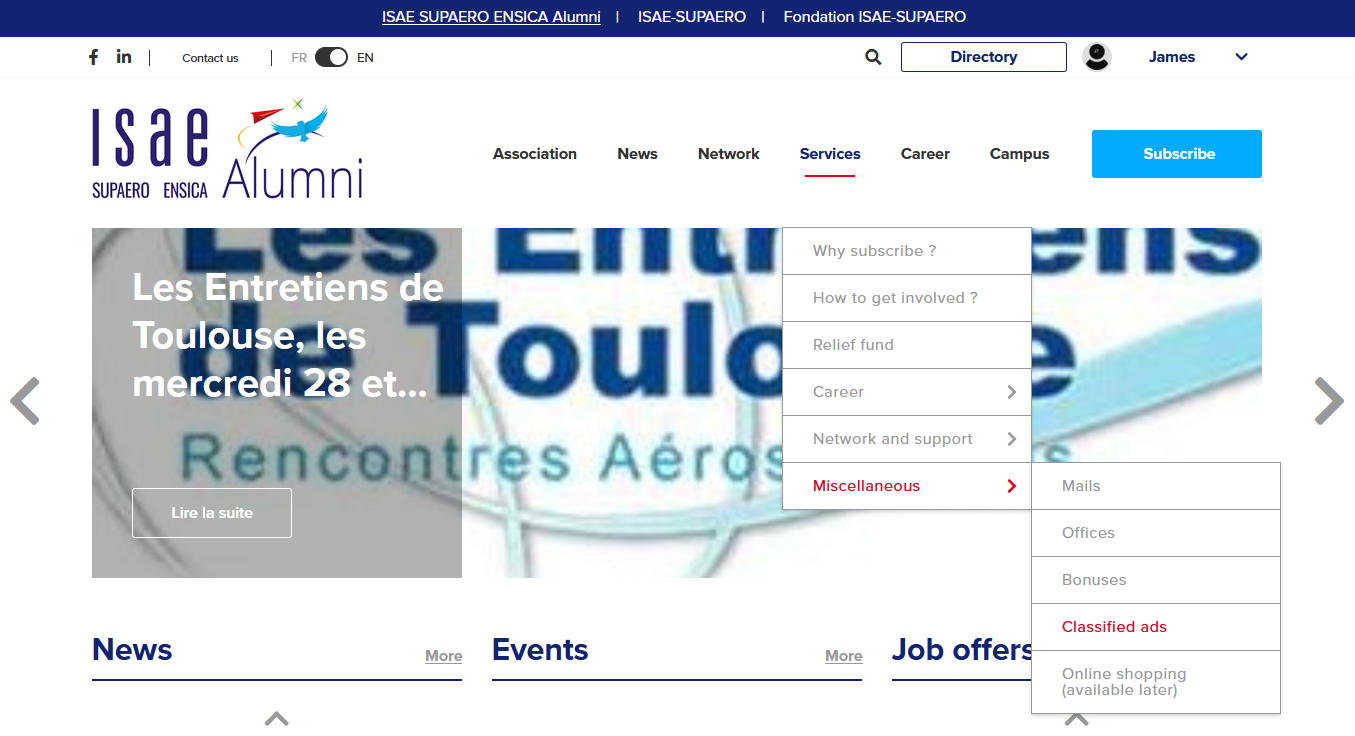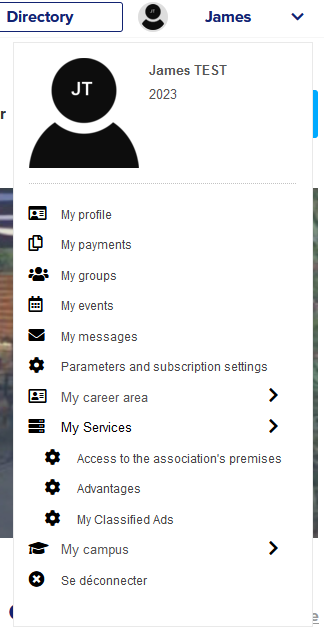 How to create/manage my ads ?
Once you arrive on the Classified Ads page, you can perform searches using the various search criteria offered. You can also post or modify an ad that you have already posted (see appropriate buttons at the bottom of the page).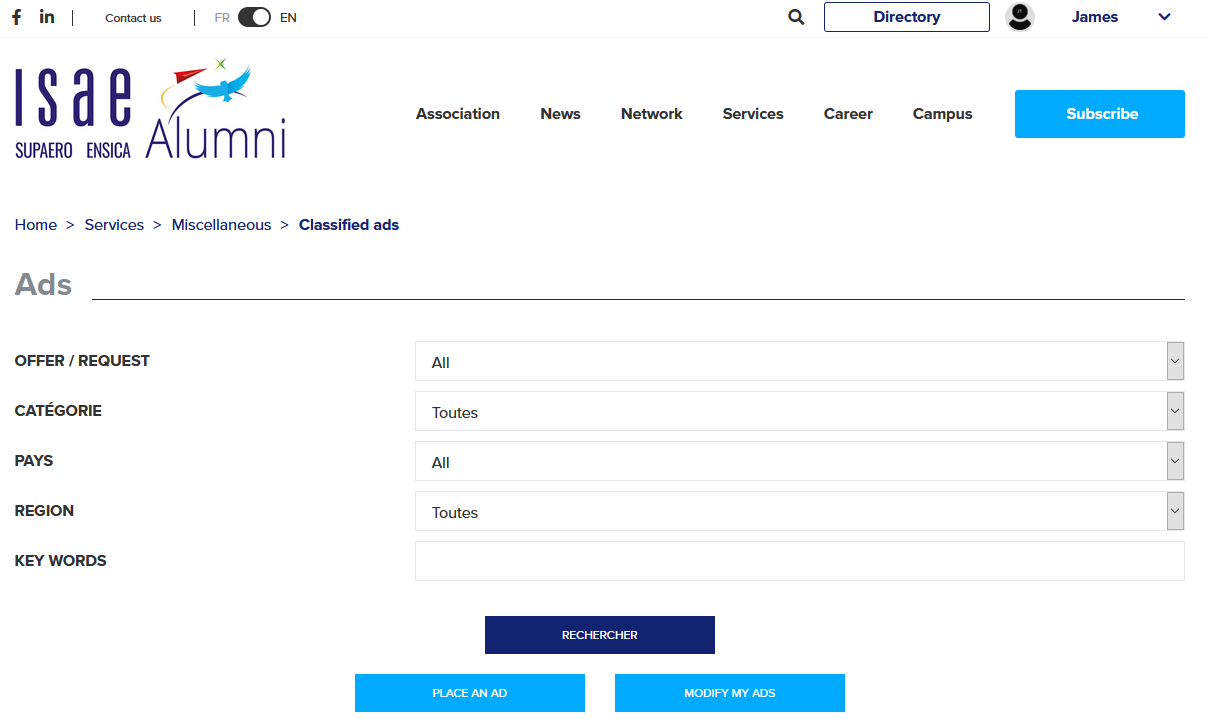 To place your ad, you can fill in the different fields like on other classified ads site. The address, telephone number and e-mail fields are pre-filled on the basis of your personal details.
Once online, you can edit your ads, delete them using the Edit feature.
What can I offer in an ad?
The content of the Classified Ads is free and the Association performs randomly a simple check of form on the ads that are posted. You can post advertisements to sell objects, offer accommodation, carpooling, offer remedial support, Baby-sitting, ... Ads of an advertising or commercial nature are not authorized.
The use of Classified Ads is made under the sole responsibility of the people submitting an offer, it implies acceptance of the Terms and Conditions of Use of the Classified Ads Service available here.
Do not hesitate to discover this new feature and submit your ads!
---
J'aime